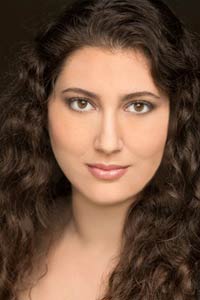 1992 – 2002
Lauren Elbaum was a member of the Miami Children's Chorus for 10 years. She studied Vocal Performance and Music Education at Florida International University. Ms. Elbaum returned to MCC as an apprentice conductor tith the beginning chorus. Lauren will be attending graduate school in Michigan starting the Fall of 2017. She has performed in several theater and opera productions in South Florida and was the Choir Director for Miami Palmetto Senior High and Middle School in 2011-2012. She began studing with the MCC at the age of 8 and remained in the chorus until she graduated from High School. In a 2012 Interview Miss Elbaum had this to say about the MCC.
Q: Why did you stay with MCC for so many years?
A: I stayed with MCC for so long because it was the best children's choir in Miami. Plus I wen to MAST Academy, a science based high school, so MCC gave me the artistic outlet that MAST couldn't provide.
Q: What do you think is the importance of having a program like MCC in our community?
A: I think I could write 10 pages about this one. I'll choose my favorite reason. Exposure. I was exposed to music from over 50 cultures, I sand in over 15 languages, I got a glimpse of all these different people and places, I got to travel to Europe as part of the group. I never would have been able to do that with out the MCC.