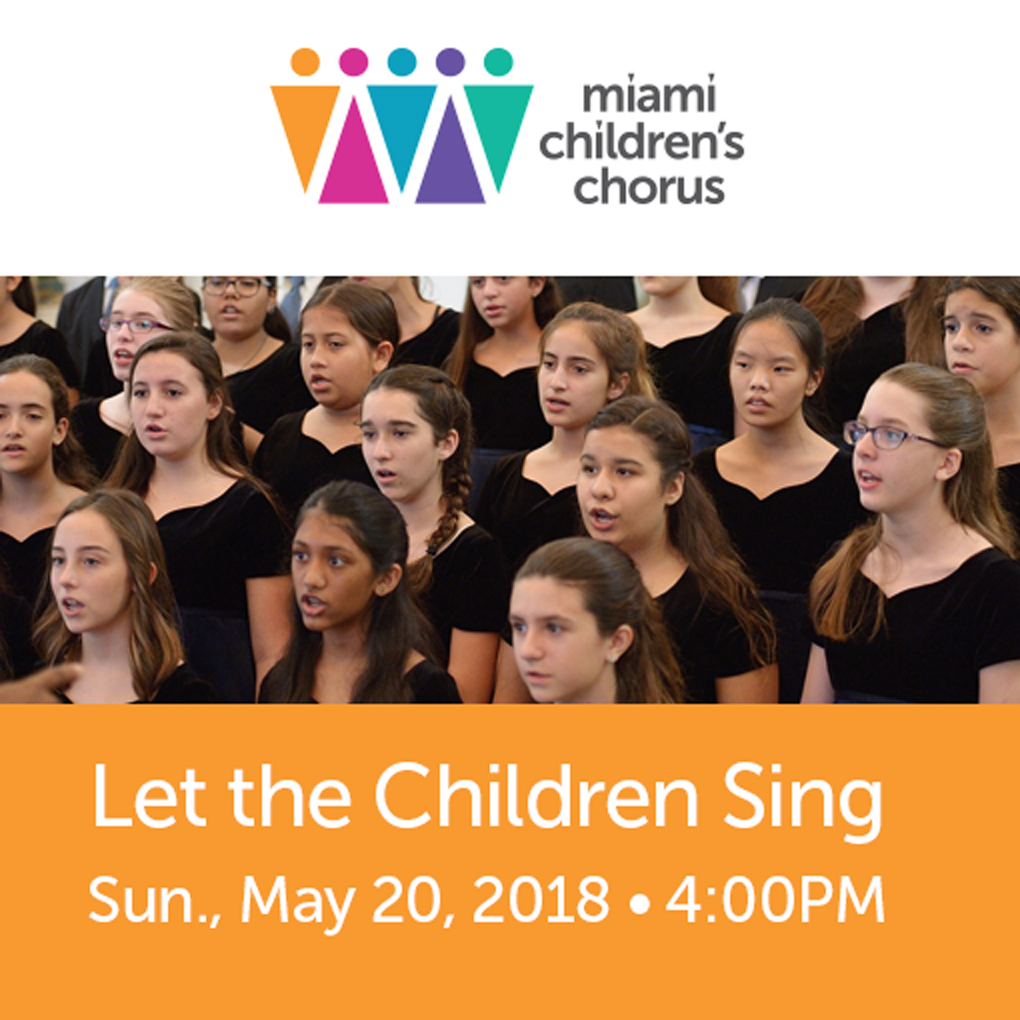 When a culmination of a year's worth of artistic development occurs, you get the artistry and excellence of the Miami Children's Chorus like no other ensemble can perform. See and hear the young people of the MCC Sunday, May 20, 2018 4:00PM at the First United Methodist Church of Coral Gables – 536 Coral Way. Tickets can be purchased securely on the MCC website.
Reviews of their last show include: "The shows are really, really good. Keep it up.!" "I was very impressed with the whole concert." "Voices and music, excellent!"
See and hear it for yourself as each ensemble demonstrates the progression of excellence that occurs in the development of the voices in the MCC. Hear how some choristers have participated for ten years and the impact MCC has had on their young lives. With a healthy respect for the diverse cultures in our community, MCC pays tribute to them with the second performance of the commissioned works Réfugié Mon Frère and La Esperanze del Caminante.
Click the event calendar to purchase your tickets today for Let the Children Sing.