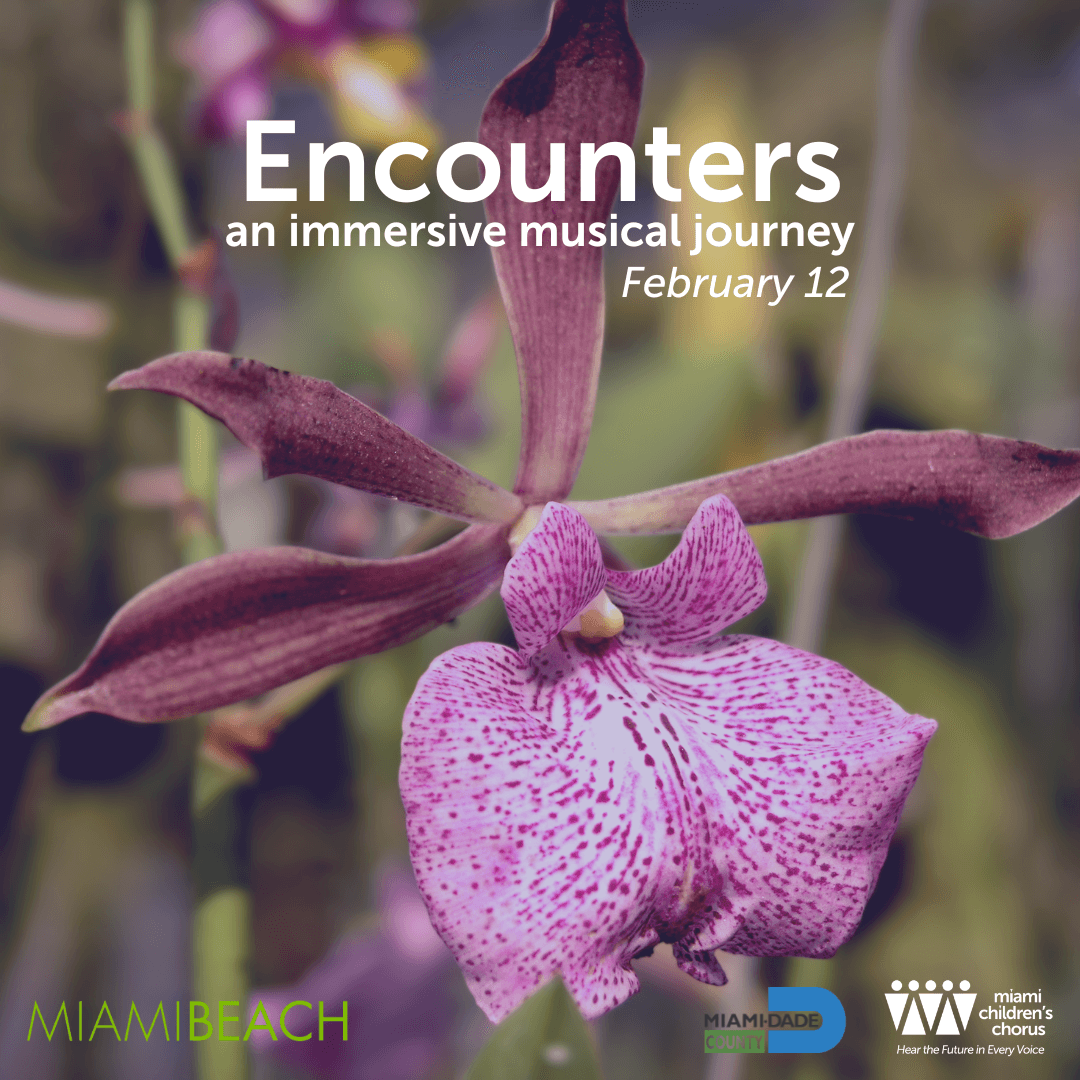 "Encounters" is an immersive and exploratory experience in which music, movement and technologies come together to expand our notion of communication and break the mold of a traditional concert experience.
Together, our singers, the dancers of the Pioneer Winter Collective, and composer Juraj Kojs, will tell the story of the native orchid species - encyclica tampenis. We'll use graphic scores and augmented reality technologies to transform the outdoor space and the audience into a dynamic ecosystem and create an artistic "Encounter" like no other!
Tickets available on the Rhythm Foundation website.