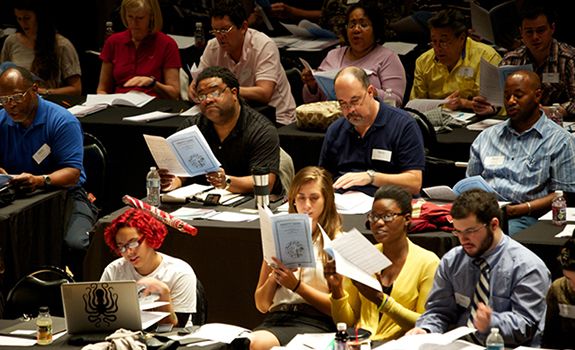 Partnering with the Adrienne Arsht Center for the Performing Arts in Miami-Dade County and Miami-Dade County Public Schools, the Miami Children's Chorus provides professional development workshops for teachers through their project Sing Miami.
Workshop clinicians have included Janet Galvan – Professor of Performance Studies in the Faculty of Music at Ithaca College;Nick Page – song leader, composer, and author; Joan Gregoryk, Founder and Artistic Director of the Children's Chorus of Washington; Judy Bowers, Professor of Choral Music Education at The Florida State University; Phil Greco, Music Educator, Coordinator and Director of Media for the Society for Ethics in Education and Timothy A. Sharp, Music Director of the Miami MCC. With these leaders the workshops have focused on developing the knowledge and skills for 21st century music teaching and learning.
This project of the Miami Children's Chorus is supported in part by the Miami-Dade County Department of Cultural Affairs and the Cultural Affairs Council, the Miami-Dade County Mayor and Board of County Commissioners and the Adrienne Arsht Center of the Performing Arts for Miami-Dade County.