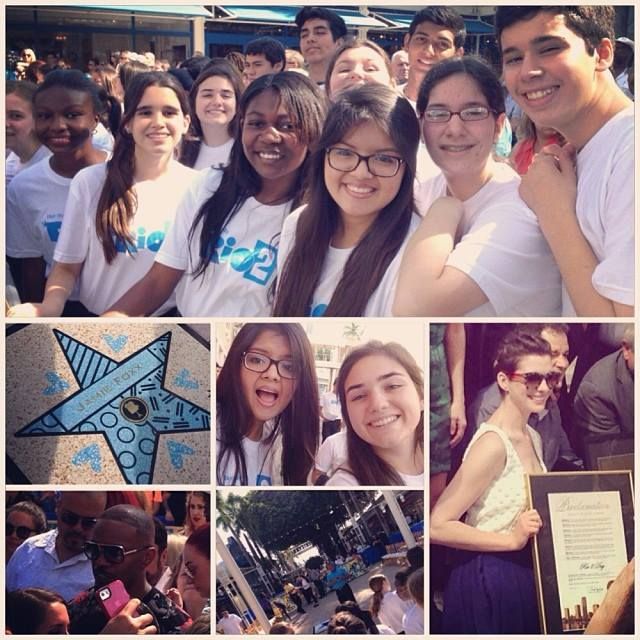 MCC choristers got the treat of a lifetime as they stood a few feet away from RIO 2 stars Jamie Foxx, Andy Garcia, Anne Hatheway, George Lopez, Kristen Chenoweth, and Rodrigo Santoro for Miami's Inaugural Walk of Fame ceremony on Friday, March 21, 2014. When MCC received the call inviting its members to sing at the historic event they graciously accepted and quickly began preparing for the exciting opportunity!
The inaugural star-studded public ceremony took place at Bayfront Market place and honored the animated film RIO 2, Academy® Award and Grammy® Award-Winner, Jamie Foxx, and Miamian Andy Garcia. Miami City and County officials were also in attendance and watched as City of Miami Mayor Tomas Regalado presented a City of Miami Ambassador of Art, Entertainment and Culture Award to each inductee as well as Keys to the City.
The ceremony featured MCC choristers singing the theme song for the movie, "What is Love" accompanied by Paulo Gualano's Brazilian and Latin Music Company Samba drummers, and the stars could not help but smile with approval as they moved and sang-along to MCC's joyful tones.
To watch the ceremony visit www.miamiwalkoffame.com