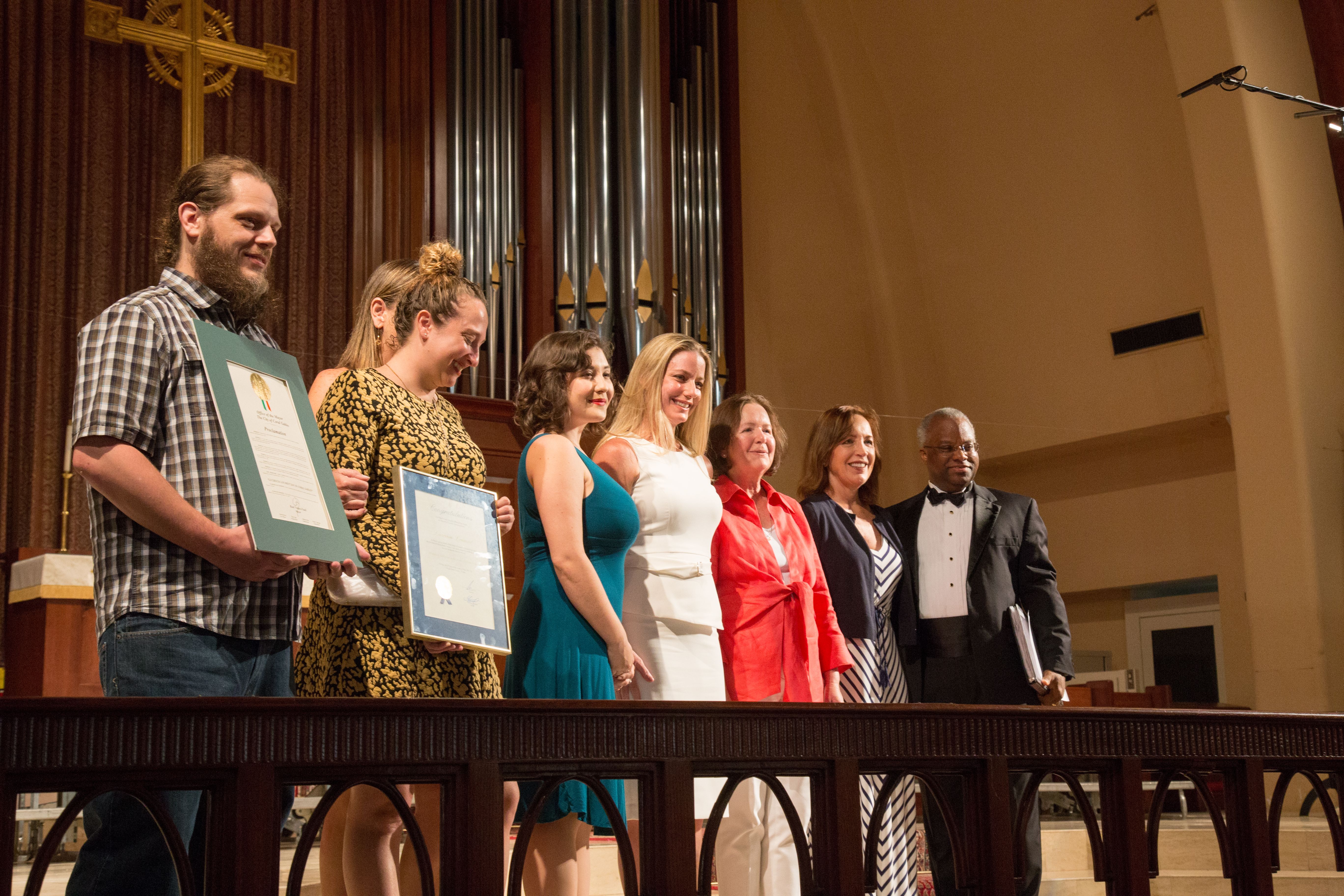 The ultimate success of any non-profit organization is highly dependent on the efforts of a small group of individuals who understand, believe in, and are committed to the mission of the organization – in our case inspiring the love of music and educating and training children age 8-18. Finding supporters who are consistent and willing to do whatever it takes for the good of the organization is not easy. For the Miami Children's Chorus that person is and has been Lucrecia Loumiet every year for more than 30 years, more than one-half of the life of our organization.
This year, at our spring concert, the MCC honored Lucrecia's tireless work and dedication. Lucrecia has worked in every volunteer and administrative position in the MCC. She has served as a parent volunteer, President of the Parent-Chorister Association, office volunteer, Community and Outreach Coordinator and Executive Director. She has calmed frazzled nerves of children and their parents coming to audition and eased children in the Choir for All outreach project. No task has been too large or small for her to tackle. Whether working from her home, in the MCC office, at a rehearsal or performance site, or on our travels she has always been willing to step in to do whatever it takes. She personifies the ideal of selfless dedication to others.
With scores of alumni and friends in attendance, Lucrecia was honored with a proclamation from the City of Coral Gables and Miami-Dade County. In the true spirit of Lucrecia, an annual award was established in her honor – The Lucrecia R. Loumiet Chorister Service Award. The first recipient of this award was advanced chorister Juliana Bach. A member of the MCC since 2010, Juliana exemplifies a loving kindness and respect for all that makes her a well-deserved honoree.