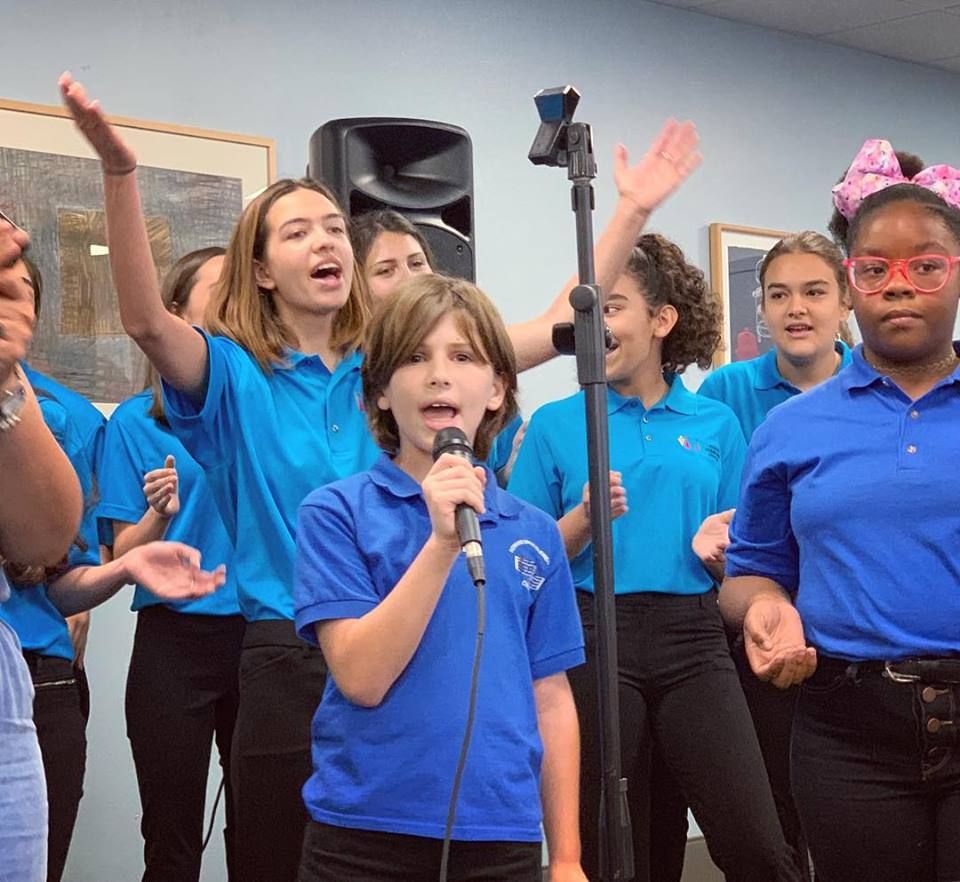 On Saturday March 16th, close to 200 people gathered for a morning of joyful music making at the South Dade Regional Library for MCC's 4th presentation of its newest community project, Song & Spoken Word.
The event featured the MCC Advanced Chorus singing Music Changes the World and Bridge Over Troubled Water, and the Howard Drive Elementary School chorus singing Fly Like and Eagle and I'd Like to Teach the World To Sing.
Led by MCC's new Artistic Director, Liana Salinas, people of all ages were challenged to explore the power and meaning of words through song. The true words of wisdom came from the youngest audience members. After teaching the simple folk song "Make New Friends", Salinas asked which friend was "Silver" and which was "Gold". One child answered "The old friends are the Gold ones because they have stood by you for a long time". Likewise in "This Land is Your Land" when asked to reflect on the meaning of the words another child said "It means this land is for ALL of us, no matter what you look like, or where you come from!" In "This Little Light of Mine", participants were asked to improvise new verses and the results were impressive. One young boy came up with "This Little Voice of Mine, I'm Goin to Let It Shine!". The day was full of little gems like these that uplifted everyone and gave a hopeful message for our future.