With a vision to create "A community where every child can explore the joy of singing." the Miami Children's offers free family friendly community programming that increases access for all children to participate in choral singing.
ALL TOGETHER NOW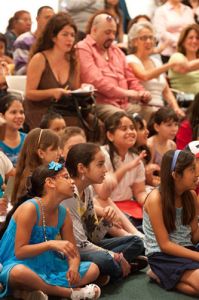 Started in 1999, MCC's original community program, All Together Now, offered a series of free sing-alongs in under-served communities of Miami-Dade County. It was a fun, interactive, family oriented project initiated by the MCC to promote unity through singing in all segments of the community. It had two main objectives:

(1) Promote community singing by school age children and adults all across Miami-Dade County
(2) Promote the preservation of songs that reflect our multicultural heritage.
MCC's All Together Now project is the foundation for future sing-along programs such as Sing Miami, Song & Spoken Word, and MCC School Sings.
CHOIR FOR ALL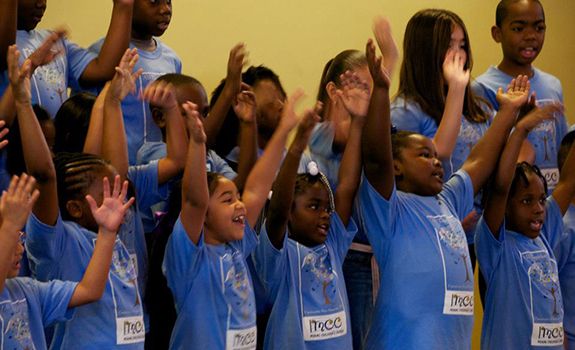 Offered by the MCC from 2011-2017, Choir For All offered free after-school choral programs at partnering agencies in the Miami-Dade County communities of Homestead, Little Havana, and Miami Beach. In this program children learned the importance of collaboration and teamwork in addition to gaining singing, performance and musicianship skills. Agencies that have participated in the project include Sweet Vine, Inc., Leadership Learning Center, The Thinking Child Academy, Abriendo Puertas and Playing the Game of Life.
BRING ON THE BOYS

Presented by the MCC from 2002 to 2018 Bring on the Boys was a singing workshop for boys that explored the lifelong possibilities of making music through choral singing. Hundreds of South Florida boys came together once a year for a day of interactive music making. Boys from private, public, and charter schools, and those being home-schooled, joined the boys of the MCC at local universities and colleges  - University of Miami, Florida International University, and Miami-Dade College - to make some amazing singing memories.