The Miami Children's Chorus envisions a community where children can explore the joy of singing. The mission of the Miami Children's Chorus is to provide a music education and performance program for youth age 8-18 in Miami-Dade County. The MCC seeks to continuously enhance the cultural life of South Florida by providing choristers and audiences with an organization that teaches respect, teamwork, commitment, collaboration, artistic integrity and dedicated effort. Learn more and get involved.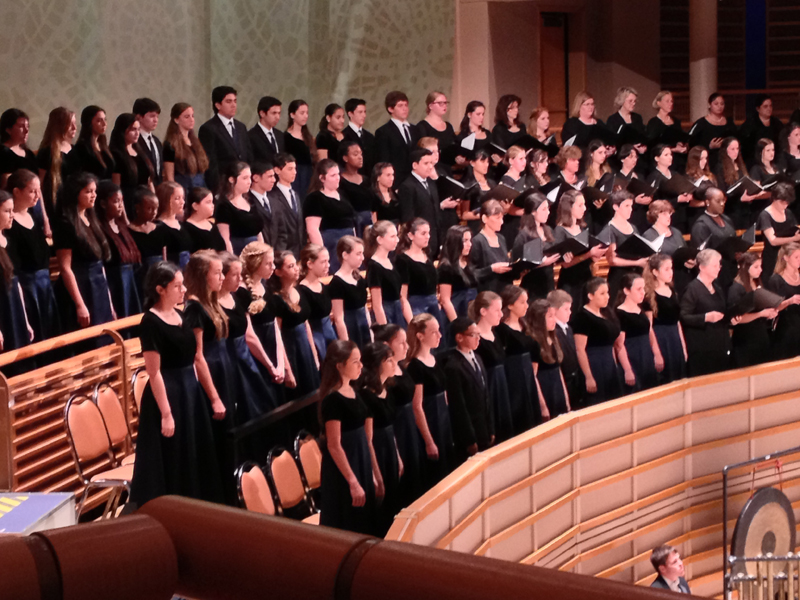 News & Events
MCC Gains Partner for New Project
The Miami Children's Chorus is pleased to partner with FineReads for its project Song and Spoken Word. Through its publishing FineReads seeks to: foster • inspire • nurture • entertain while promoting literacy around the world. Song and Spoken Word takes place in the Miami-Dade County Public Libraries throughout the community. Its aim is to use the power of the arts to foster greater empathy and understanding of some of the different cultures in our community. We feel that the arts can provide a vehicle to help "…raise the profile of less visible cultures and foster connections and exchange among residents from different cultures." By actively engaging the community in singing songs and readings in their original language coupled with English translations (sung and spoken) we can have a tremendous impact on the value of people in our community. What better way than instilling a lifelong love of the magic of words – sung, read and spoken.
This project of the Miami Children's Chorus is supported, in part, by grants from the Miami-Dade County Department of Cultural Affairs and the Cultural Affairs Council, the Miami-Dade County Mayor and Board of County Commissioners; the State of Florida, Department of State, Division of Cultural Affairs and the Florida Council on Arts and Culture; the City of Coral Gables; the City of Miami Beach, Cultural Affairs Program, Cultural Arts Council; The Miami Foundation and Citizens Interested in Arts, Inc.
Thursday, August 2, 2018, the Miami Children's Chorus was honored to be part of a major celebratory announcement for military veterans in Miami-Dade County. Miami-Dade County became just the 64th community in the country to end veterans homelessness. Speakers at this event included Secretary of Housing and Urban Development Dr. Ben Carson, Miami-Dade County Mayor Carlos Gimenez, Representative Mario Diaz-Balart and a true champion for eradicating homelessness in Miami-Dade County – Ronald L. Book, Chair of the Miami-Dade County Homeless Trust. Recent Alum Ramy Hanna joined a MCC group of committed performers in singing The Star-Spangled Banner. I knew when I saw the list of names we were going to be alright even with no rehearsal. I was right. Thank you to the singers who were able to make the morning extra special for all the veterans involved in the grand announcement for our community.
As Secretary Carson said: "We need our veterans to flourish. We need their contributions, their skills, and their love of country. They're vital to our national character, to our spirit, to the very soul of democracy itself."
Miami Children's Chorus provides a wide variety of performing opportunities for its choristers. Children can participate in one of three levels
Read more.

If beauty is in the eye of the beholder, BEHOLD our upcoming events!
Read more.

The award-winning Miami Children's Chorus offers a host of volunteer opportunities for MCC families and members of the community.
Read more.