The Miami Children's Chorus envisions a community where children can explore the joy of singing. The mission of the Miami Children's Chorus is to provide a music education and performance program for youth age 8-18 in Miami-Dade County. The MCC seeks to continuously enhance the cultural life of South Florida by providing choristers and audiences with an organization that teaches respect, teamwork, commitment, collaboration, artistic integrity and dedicated effort. Learn more and get involved.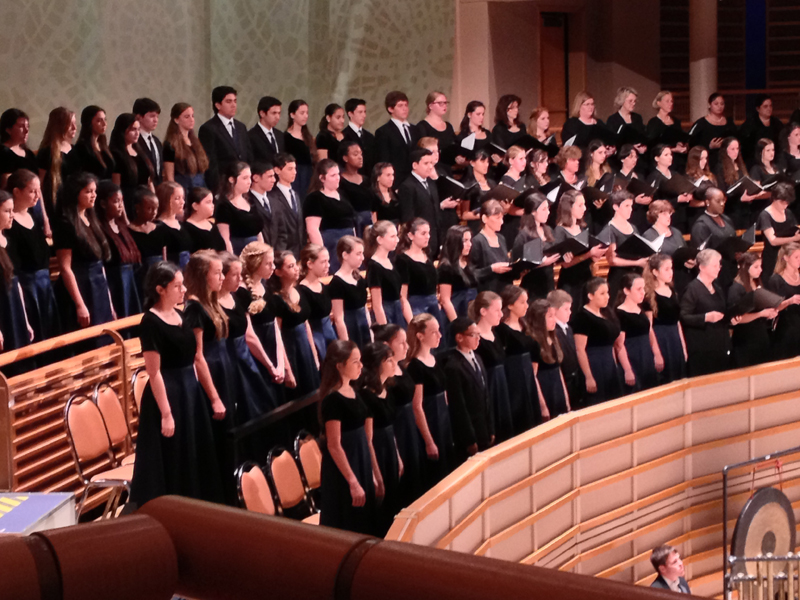 News & Events
MCC is excited to announce that Fernando Malvar-Ruiz – an expert on training boy's voices – will lead Bring on the Boy's 2018. A former Music Director of the distinguished American Boychoir and future Music Director of the Los Angeles Children's Chorus, Fernando will guide boys with changed and unchanged voices at Miami-Dade College Kendall Campus Saturday, February 3, 2018 from 9:00AM to 1:00PM. The day will conclude with a public informance.
Sign up today by downloading and completing the registration form or calling 305.662.7494 to complete your registration. Cost is $20 per participant with a group price of $15 when registering 5 boys together. You won't want to miss this rare opportunity to learn from one of the best young voice experts in the country. Register now! We look forward to seeing you Sat., Feb. 3rd at 9:00AM.
Happy New Year! May 2018 bring you much joy, peace and happiness!
The MCC holiday season was filled with gifts of love by supporters and contributors closing out 2017 and by newly arrived gifts from composers Sydney Guillaume and Cristian Grases. Réfugié, Mon Frère (Guillaume) and La Esperanza Del Caminante (Grases) are the latest works commissioned by the MCC. Both were written for the MCC project An Immigrant's Journey. This project – sponsored in part by The Miami Foundation – seeks to build community through song. We seek to spark a community conversation with our youth that will lead to greater empathy and substantive understanding of segments in our community often seen in a negative light.
This project of the MIami Children's Chorus is supported, in part, by the Miami-Dade County Department of Cultural Affairs and the Cultural Affairs Council, the Miami-Dade County Mayor and Board of County Commissioners; the State of Florida, Department of State, Division of Cultural Affairs and the Florida Council on Arts and Culture; the City of Coral Gables; the City of Miami Beach, Cultural Affairs Program, Cultural Arts Council; The Miami Foundation; the Miami Marlins Foundation; the City of Coral Gables and Citizens Interested in Arts, Inc.
Miami Children's Chorus is holding new auditions for the second half of its 2017-2018 Season. Audition dates are:
Tues., JAN 16th
Thurs., JAN 18th
Tues., JAN 23rd
Thurs., JAN 25th
Scheduled appointments begin at 4:00PM. Complete an audition request form online today to schedule your appointment to audition for the MCC.
Miami Children's Chorus provides a wide variety of performing opportunities for its choristers. Children can participate in one of three levels
Read more.

If beauty is in the eye of the beholder, BEHOLD our upcoming events!
Read more.

The award-winning Miami Children's Chorus offers a host of volunteer opportunities for MCC families and members of the community.
Read more.