The Miami Children's Chorus envisions a community where children can explore the joy of singing. The mission of the Miami Children's Chorus is to provide a music education and performance program for youth age 8-18 in Miami-Dade County. The MCC seeks to continuously enhance the cultural life of South Florida by providing choristers and audiences with an organization that teaches respect, teamwork, commitment, collaboration, artistic integrity and dedicated effort. Learn more and get involved.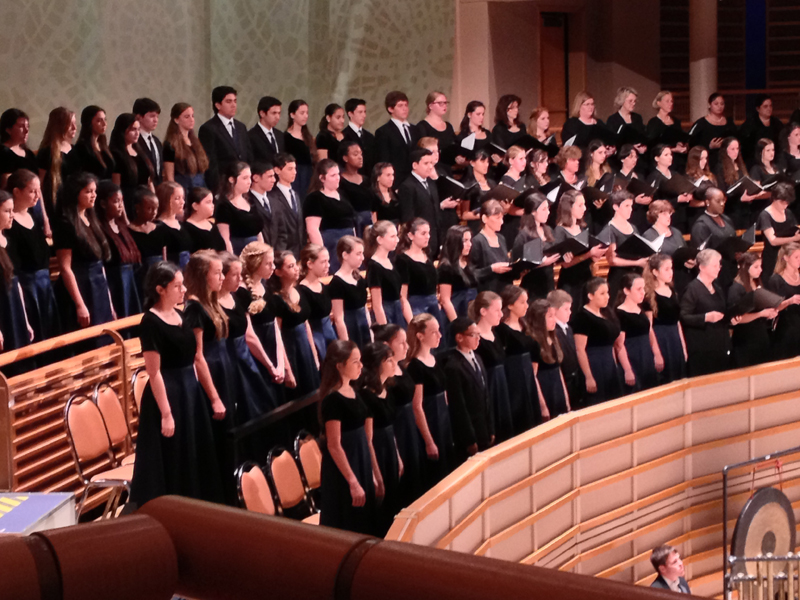 News & Events
"What sweeter music can we bring, Than a carol for to sing?" These words by poet Robert Herrick sum up the joy one feels when listening to the sound of children's voices during the holiday season. The MCC Annual Holiday Concert – Voices of Angels – will evoke great joy as we share with you the music of the holiday season by all three ensembles. Composers past and present, traditional and contemporary will be on full display by the artistry and excellence of the children of the MCC.
Voices of Angels will take place Sun., Dec. 10, 2017, 4:00PM at the First United Methodist Church of Coral of Coral Gables – 536 Coral Way. Tickets – $25 General Admission | $10 Children (age 5-18), MCC Alumni & Senior Citizens [Available through Golden Ticket Program] • Call MCC 305.662.7494 for information. Tickets can be purchased securely directly on the MCC website.
Sunday, November 5, 2017 the youth of the Miami Children's Chorus presented Bach to Basics with alumni guest artist Frances Collins-Tamargo, soprano and a stellar group of instrumentalists led by MCC principal accompanist Alan Ngim. Singing the music of Bach, Handel and Vivaldi the audience was taken on a journey of music from the Baroque period. Singing solo works, chorales, excerpts from cantata's and masses, it was a wonderful afternoon of artistic music-making by the children of the MCC.
Without question, the highlight of the afternoon was the singing by soprano Frances Collins-Tamargo. Frances gave a passionate and inspiring performance in each and every work she performed. As one audience member wrote: "This was the most beautiful choral concert I have heard in years. Not a 10 but higher. Frances Collins-Tamargo gave me chills." Maestro Sharp commented: "Thank you Frances for sharing your performing excellence with the MCC. Your preparation, stage presence and singing were a joy for the current choristers to witness. I could not be more proud of how much you continue to grow as an artist. Bravo!"
"As I said this past weekend, you and your kids really made the show a massive success. The oohs and ahhs that came from the audience told the story of the evening and I can't imagine a better ending for the opera than what you helped us create. Thank you for being the difference maker for our production. I hope we can work with each other on this again for 2018 and beyond." Graham Fandrei, Executive Director, Magic City Opera
Joining local professionals in a production by Magic City Opera, MCC appeared in 4 performances of Hansel and Gretel in the month of October. In what MCO hopes will become a South Florida tradition, hundreds of audience members young and old filled the performing space at Pinecrest Gardens and the Olympia Theater. They were treated to some outstanding singing and given a chance to "Trick-or-Treat" with the cast at the end of each show. Thank you Magic City Opera for a fabulous experience. We look forward to working with you some more in promoting "The Big Five."
Miami Children's Chorus provides a wide variety of performing opportunities for its choristers. Children can participate in one of three levels
Read more.

If beauty is in the eye of the beholder, BEHOLD our upcoming events!
Read more.

The award-winning Miami Children's Chorus offers a host of volunteer opportunities for MCC families and members of the community.
Read more.