The Miami Children's Chorus envisions a community where children can explore the joy of singing. The mission of the Miami Children's Chorus is to provide a music education and performance program for youth age 8-18 in Miami-Dade County. The MCC seeks to continuously enhance the cultural life of South Florida by providing choristers and audiences with an organization that teaches respect, teamwork, commitment, collaboration, artistic integrity and dedicated effort. Learn more and get involved.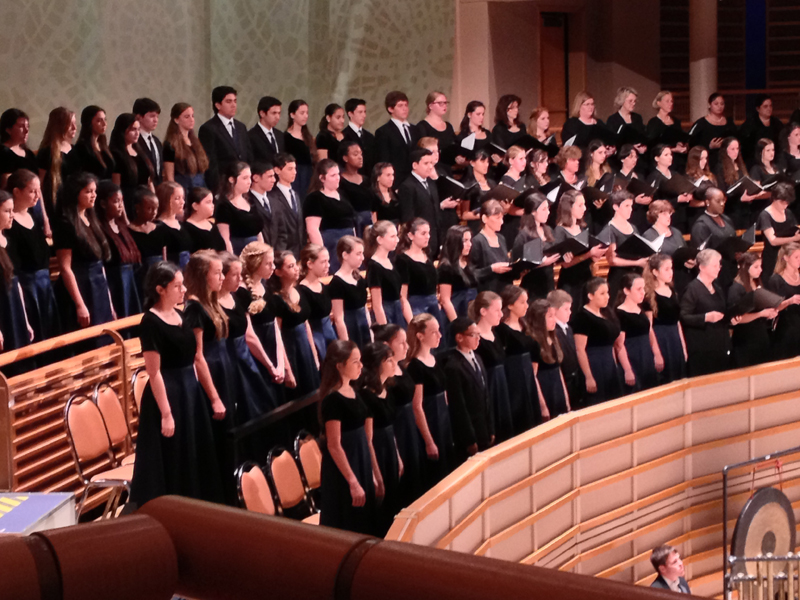 News & Events
MCC STATUS UPDATE 09.16.17 REV 3
Made the rounds today to find out how the routes were looking getting to and from rehearsal. Tough navigating the roads with street lights out and streets blocked off because of down trees near Riviera. As of today power has not been restored to the MCC office so we have not been able to respond to your calls as we would like to.
For now we will aim for rehearsals starting Wed., Sept. 20, 2017 for all MCC ensembles. If there is a dramatic shift in the fortunes we will let you know as soon as possible.
We hope that you have weathered Hurricane Irma without to much damage. Many are still without power and FPL is working hard to restore power to everyone by Tues. in Miami-Dade County.
We look forward to seeing you and to making music again. The challenges are ahead of us. Your commitment and artistry will help us get through them together with the same excellence you have consistently demonstrated. Until then!
The Miami Children's Chorus will be holding auditions for new singers for the 2017-2018 Season thru September. Secure your spot in this award-winning program today. Be a part of the artistry and excellence that is the hallmark of the MCC. Group vocal training, sight-reading, developing artistry and disciplined effort are all a part of the MCC offering.
The MCC NE Tour included Serenade 2017 which afforded MCC the opportunity to sing at the Kennedy Center. With an impressive display of artistry and passion, the choristers wowed the audience with their performance on the Millennium Stage. Their eclectic program offering showed the depth of emotive power and excellence when all works well. Hear for yourself their artistry and excellence.
Miami Children's Chorus provides a wide variety of performing opportunities for its choristers. Children can participate in one of three levels
Read more.

If beauty is in the eye of the beholder, BEHOLD our upcoming events!
Read more.

The award-winning Miami Children's Chorus offers a host of volunteer opportunities for MCC families and members of the community.
Read more.