The Miami Children's Chorus envisions a community where children can explore the joy of singing. The mission of the Miami Children's Chorus is to provide a music education and performance program for youth age 8-18 in Miami-Dade County. The MCC seeks to continuously enhance the cultural life of South Florida by providing choristers and audiences with an organization that teaches respect, teamwork, commitment, collaboration, artistic integrity and dedicated effort. Learn more and get involved.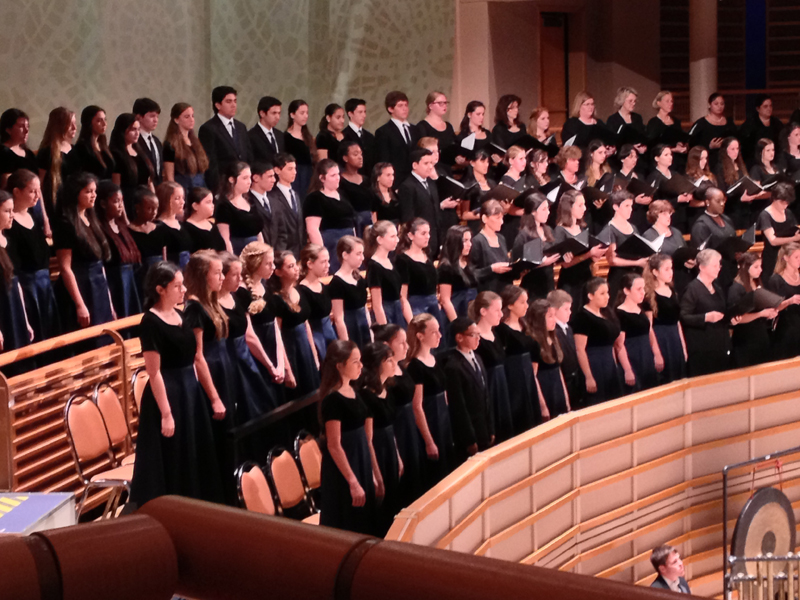 News & Events
Mix a wonderful group of children in three levels of ensemble with master song leader Nick Page; outstanding alumni and guest artists – Frances Collins-Tamargo and Johann Sebastian Guzman; the incredible Bergonzi String Quartet; newly commissioned works by composers Cristian Grases and Sydney Guillaume; a new project titled An Immigrant's Journey; newly-appointed Los Angeles Children's Chorus Artistic Director; Maestro Fernando Malvar-Ruiz; and four annual concerts with free family sing-alongs and what do you get – the Miami Children's Chorus exciting 2017-2018 Season.
Rehearsals for the season have begun. Hurricane Irma dealt us a minor setback but we forge ahead creating excellence each and every week. Find out how you can join us by calling 305.662.7494 today. Check out our calendar of events. We invite you to experience the masterful music-making of the children of the MCC for yourself starting October 2017.
Sun., Nov. 5th 4:00PM the Miami Children's Chorus is pleased to welcome alum Frances Collins-Tamargo as its featured soloist for Artistry of Youth 2017. Appearing on "Bach to Basics", Frances will share her musical excellence on pieces by Bach, Handel, Vivaldi and more along with the Advanced Chorus. Click Read More below to get your tickets today for Bach to Basics. Call 305-662-7494 to learn more about welcoming home Frances Collins-Tamargo.
The Miami Children's Chorus will be holding auditions for new singers for the 2017-2018 Season thru September. Secure your spot in this award-winning program today. Be a part of the artistry and excellence that is the hallmark of the MCC. Group vocal training, sight-reading, developing artistry and disciplined effort are all a part of the MCC offering.
Miami Children's Chorus provides a wide variety of performing opportunities for its choristers. Children can participate in one of three levels
Read more.

If beauty is in the eye of the beholder, BEHOLD our upcoming events!
Read more.

The award-winning Miami Children's Chorus offers a host of volunteer opportunities for MCC families and members of the community.
Read more.